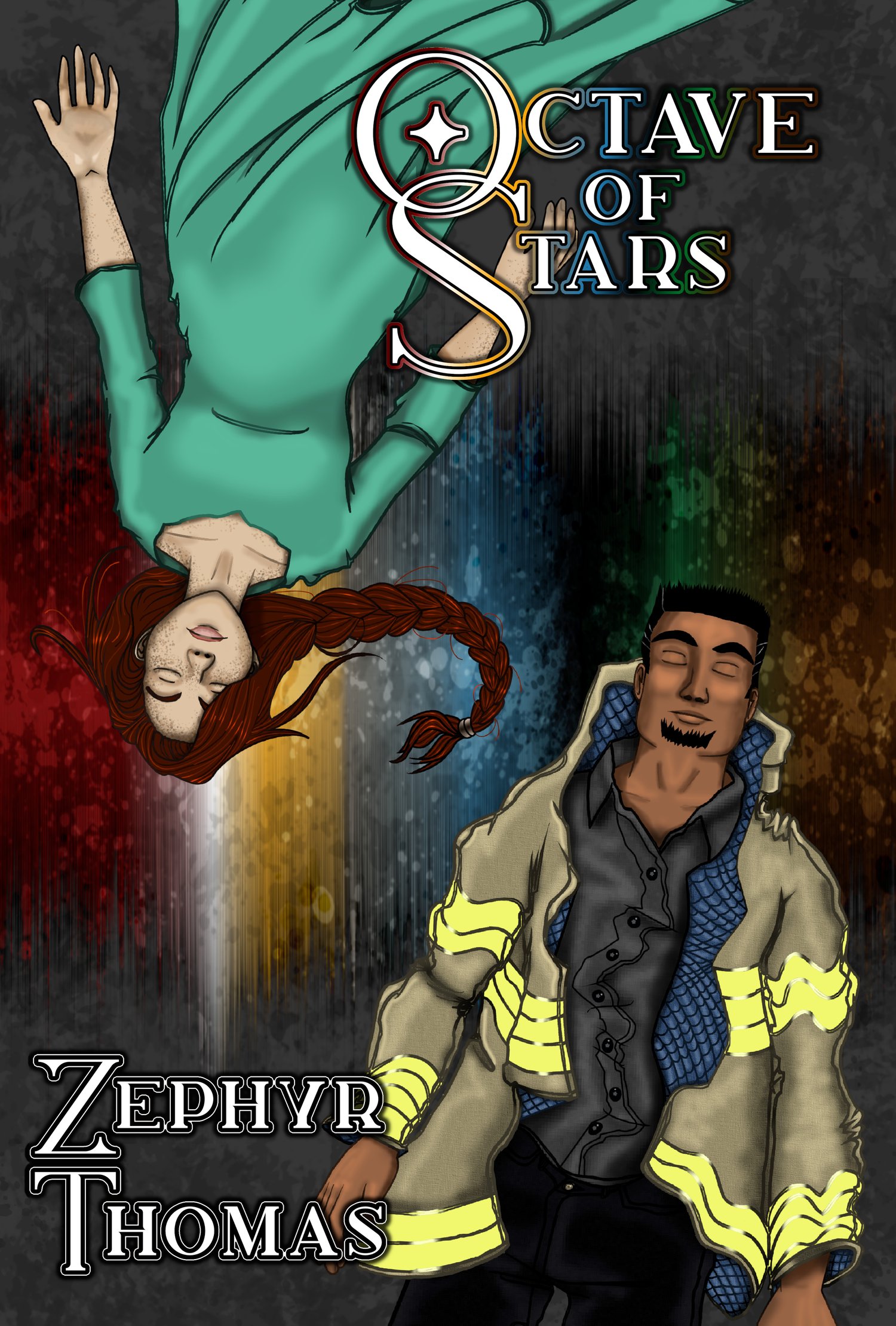 Octave of Stars Ebook
Pay what you want:
(minimum $2.99)
Sample a generous appetizer of the first three chapters!

NEW: Bonus Material!
Included with your purchase is extra content not found anywhere else, including an ebook-exclusive wallpaper of Ash & Cascadia, a PDF with over 60 pages of character profiles, deleted scenes, and more!


Some people say that fire and water don't mix, but others say that opposites attract.
Ash and Cascadia seem like best friends and neighbors, but may or may not be actually dating. Most young people at their stage in life only have to deal with college classes and finding a job, and not a unique gift that will ultimately tangle them up in a web of intrigue, mystery, and action. This new adventure will help them develop new friendships and strengthen old ones, bringing them closer to God and ultimately to each other. Can they protect their identity, defend their faith, survive danger, and make it to Mass on Sunday?
A savory mix of danger, drama, and a dash of romance makes up the seasoning for this clean, family-friendly contemporary fantasy.


For more details and reviews, check out the
story page
!
Book Length: 134K words, approximately 370 pages.
Reading time: Approximately 9 hours.
Read directly in your browser with no download needed!
Formats: EPUB, MOBI, and PDF. All files are DRM-free. Instructions will be provided on how to load the book on any Kindle, e-reader, phone or tablet. 
The web reader version can be accessed indefinitely if you have a BookFunnel account. If you want to download a file, you have 14 days to do so.